My Original Full Generic Multi Superhero
Latex Coated Urethane Foam Muscle Suit, Shown As Comic Style Batman
Be Any Superhero Today!!! NO ASSEMBLY REQUIRED!!! Just slip into a full suit and add your own accessories and symbols.
(SOLD AS PICTURED ONLY AS CUSTOM ORDER)

It's fun to be Batman... The gadgets don't work, but you don't have to tell anyone that.
.
If You Are Going To Be Comic Style Batman
Don't Depend On Your Own Muscles To Pull Off The Look...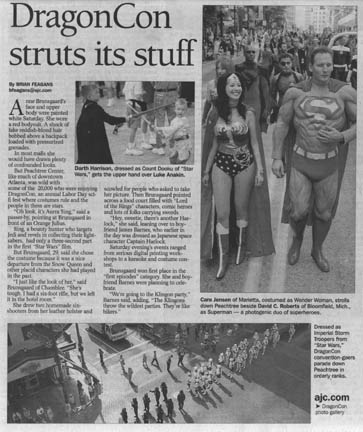 See My Dragoncon Page For More Suit Photos
DRAGONCON 2003 THAT'S US UP THERE (Atlanta Constitution Main Paper)
Each Full Suit Created By Hand To Exacting Standards.
I Can Provide Your Suit In The Colors Of Your Favorite Superhero.
I Am Personally Taking Orders Now!!!