INDIANA JONES
"Looks Like DragonCon Is Getting Close."
"Hi. I'm Paul Roberts By Day And Indiana Jones Occasionally."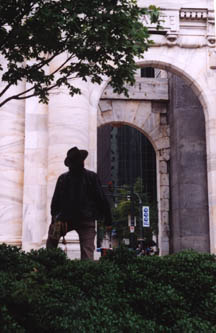 "Yep, That's The Arch Where Everyone Takes Pictures All right."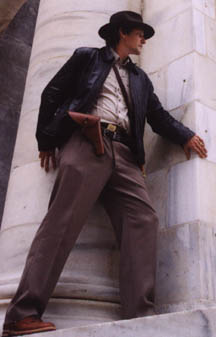 "Don't I Look Like I Could Be In Some Temple Or Something?"
"Mr. Cameraman, There Is A Dust Speck On The Lense. Let Me Get It"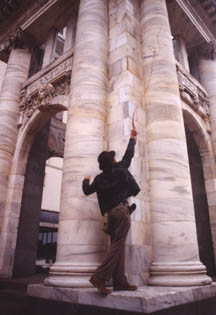 "Should I Really Swing On My New David Morgan? Nah."
"I Wish This Temple Had A Valuable Treasure. Guess I'll Have To Check The Dealer's Room."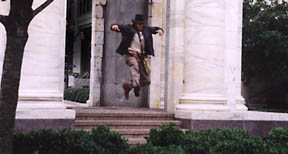 "What Am I Saying? The Dealer's Room Just Opened."
The Fist Resin Prop Gun I Made For My Outfit. Better ones since.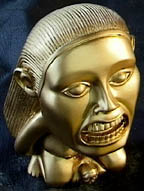 I found the idol in the dealer's room and got out in the nick of time.
Me As Indy A Year Later At Dragoncon 2003
(I finally aged the jacket. You can barely tell here though.)