MY SPIDERMAN PERSONA

My First Original Spiderman Suit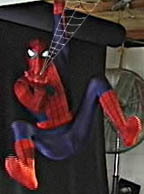 Swinging Around In The Studio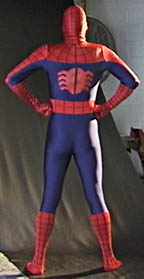 "I Bet That Roll Of Pleather Would Make A Great Batman Cape."

No Foam Here Boys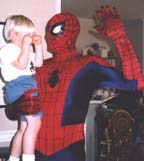 The One Person You Would Think Would Be Used To Super Heroes Dropping By All The Time (My Son Max At 2&1/2)
To Taylor... OK... So ,Young Lady, You Make Dresses For A Living Do You?

The Host Was Very Appreciative Of All The Fun The Kids Had. (Just Kidding. That's My Sisterinlaw.)
Gotta Swing. Bye For Now.
I'm Outa Here... So Many Birthday Parties, So Little Time.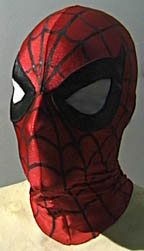 My First Original Spiderman Mask
(It Came A Lot Easier Than My First Batman Mask.)